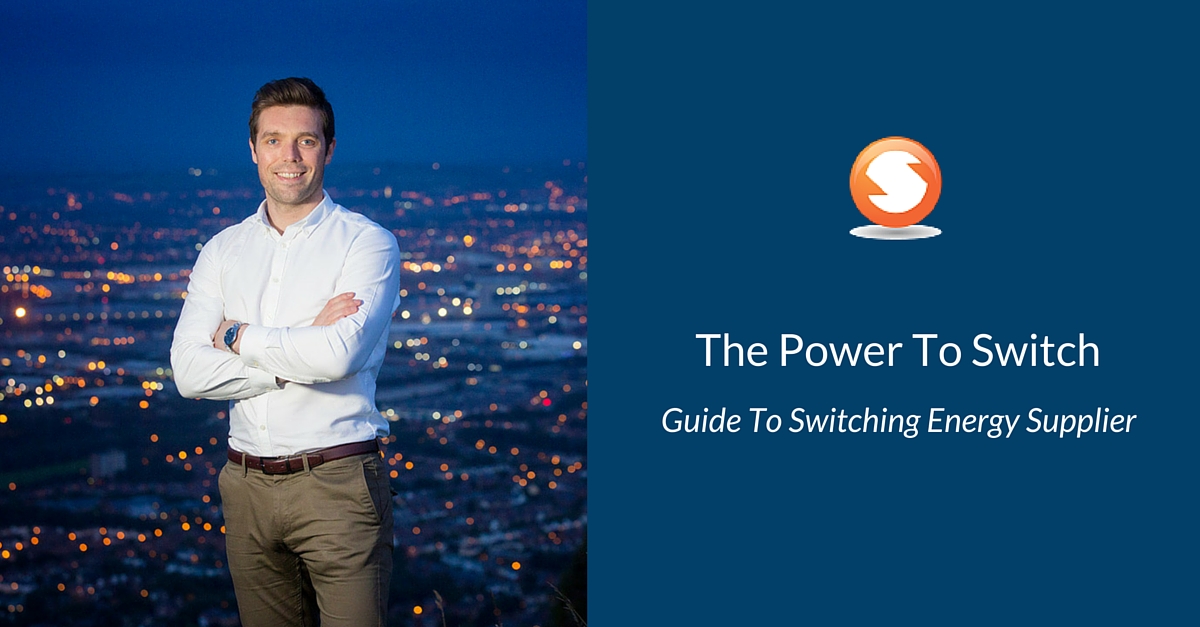 Get Switched-on To Switching
Halfway through September and the nights are already closing in. So as the lights go on and heating is turned up now is a really good time to think about cutting your home energy bills.
If you have never switched electricity supplier or changed tariff there is a good chance you're paying more than your need too for your electricity. But finding a better deal has never been easier. 'Power to Switch' makes it simple and quick to compare energy prices, save money on bills, find the best deal and make your money go that bit further.

How many electricity suppliers can I choose from???
There are currently four electricity suppliers to choose from for your home (remember NIE doesn't supply electricity) with perhaps another two suppliers to enter the market soon. With close to 30 tariffs available there should be a plan to suits your needs.
Aren't electricity suppliers all the same???
No, each electricity supplier provides a choice of tariffs and offers. They have a range of deals, billing methods and payment options which could save you money or suit you better. Some companies will offer an introductory bonus for switching to them, or a loyalty bonus for staying with them! 'Power to Switch' also provides reviews and ratings from other customers about what their experience has been with each electricity supplier.
Could I save money on my electricity bill???
Yes, If you haven't checked it can be worth doing so. Switching electricity supplier can knock up to 14 per cent of your bill. For a typical home there could be a difference of nearly £80 between the most expensive tariff and best tariff available.
Even If you have changed supplier its still worth checking out other deals. Once any introductory term ends its likely you will be moved to a more expensive rate. Its also worth checking if you are on the best rate with your existing supplier as the difference could be anywhere between £30 – £80 for a typical customer.
Is it easy to compare deals???
Its easy especially if you use 'Power to Switch'. To find a better deal enter a few details on how much you currently spend on electricity (or how much you use) – an old bill or statement can help. If you don't have these details you can still compare deals for an average home based on low, medium and high energy use.
Power to Switch will check all suppliers and tariffs to identify other available deals – as well as savings there is information on the energy supplier, any terms & conditions and customer ratings.
What should I think about when looking at other deals???
There are a few things. Firstly the type of meter you have can determine which tariffs you can choose. The two main types are either a 'credit/bill pay' meter or 'Pay as You Go' meter.
Other things to think about…
How you want to pay – (pay as you go, direct debit, cash/card or cheque)

How you would like to be billed – (online/email billing or postal bills)

What type of plan you want ? Discounted, no contract or fixed term (remember to check if there is an exit fee for leaving a fixed term tariff early)

Additional services provided, any welcome/loyalty bonus and customer rating

Is the actual switching process a hassle???
No, your new supplier will take care of the switching process – you don't have to contact your old supplier. There will be no interruption to your supply because you switch. There will be no changes to your meter, your wiring, your pipe work or connection.
You have ten working days 'cooling off' period to cancel the switch if you change your mind. The switch must be completed within 15 working days after the end of the cooling off period, unless a longer notice period has been agreed with your current supplier.
So get switched on and see if you can save money on your electricity bill. Although it may seem confusing comparing energy tariffs and switching is straightforward, especially if you use Power to Switch. Power to Switch compares all tariffs across all suppliers. We provide information on discounts/incentives, payment options, tariff terms and customer reviews for each company. This makes choosing the best deal easy.
To compare deals visit powertoswitch.co.uk or follow us on facebook and twitter at @PowertoSwitchNI